Ahmed Senouci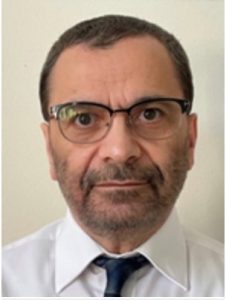 Dr. Ahmed Senouci is a Civil Engineer and Researcher whose research falls into three focal areas: 1) planning and scheduling, 2) infrastructure asset management, and 3) sustainable construction material. He is currently an Associate Professor of Construction Management at the University of Houston and previously a Professor of Civil Engineering at Qatar University.
Dr. Senouci has over 30 years of professional experience in the area of civil engineering and construction management. He has extensive experience in optimization modeling, asset management, and sustainable construction material. Dr. Senouci has developed optimization models for the scheduling of construction projects and performance models for the maintenance management of gas, oil, and water pipelines. Moreover, he has investigated the use of nanotechnology-based products in cementitious materials to increase their mechanical properties.
Dr. Senouci has published over 130 technical research papers and has supervised/cosupervised over 40 MS projects and Ph.D. dissertations. He is a member of the American Society of Civil Engineers (ASCE), the American Concrete Institute (ACI), the Construction Research Congress, and the Structural Engineering Institute (SEI). Dr. Senouci has received the Best Journal Paper Award from one of the most prestigious refereed journals in his field. He has completed his undergraduate studies at the National Polytechnic School in Algiers before joining the US in 1985 to further his studies in Madison, Wisconsin.
Dr. Senouci is keen to volunteer and offer his experience and knowledge to contribute to the development of science and technology in Algeria. He is also keen to deliver short courses at Algerian universities. Dr. Senouci has been an AAF member since 2020. If elected to the AAF board of directors, he will contribute to helping AAF in its mission.