Hind Bouk'hil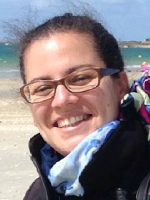 During her PhD in « Biological and Medical Engineering », her work focused on the assessment of the contribution of the wave-matter in the characterization of the heating effects of metallic biomaterials in Magnetic Resonance Imaging (MRI). Her work was published in renowned international journals. After her PhD, Dr. Bouk'hil created the company Spin Safety®, an innovative high technology company. Spin Safety® has been very successful since its inception (15 years) and has been providing expertise in Quality Assessment and Safety in MRI and expertise in Radiation Protection in Odontology. As such, Dr. Bouk'hil has been the winner of various Innovation Awards.
In addition, Dr. Bouk'hil has been a lecturer in the field and presenting on topics revolving around MRI, XR-Imaging and Radiation Protection. Dr. Bouk'hil has been certified « Personne Compétente en Radioprotection (PCR) » for France (eg. RPA& RWA in the UK) since 2006. She also became a reference and she now offers her expertise to multiple entities (eg: Autorité de Sûreté Nucléaire (French Nuclear Safety Agency)), participates in research activities (CHRU de Tours…) and is a member of professional organizations in her field (eg : Réseau PCR Grand Ouest (France)).
In addition to her work for Spin Safety®, Dr. Boukhil has volunteered in many instances and offered her experience and knowledge to contribute to the development of science and technology in Algeria. As an example, based on her previous work for the Algerian community and her expertise in her field, the AAF solicited her participation in the AAF 2018 summer university. Dr. Boukhil became an integral and instrumental part of the AAF 2018 summer university organization committee. She since also became an AAF member and has been elected and became an AAF board member in 2019. As an AAF board member, Dr. Boukhil continues to contribute to helping AAF in its mission.