Mounia Chaib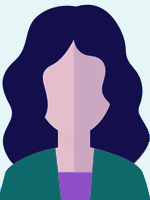 My name is Mounia Chaib, I grew up in Algiers, Algeria (precisely in El-Harrach). It was pure privilege growing up in such a beautiful city, I carry with me wonderful memories of the times spent with family and friends. Following my graduation from High School (Ourida Medad), I studied at INELEC (Institute of Electrical and Electronic Engineering) in the city of Boumerdes; in which English was the main language of study.
I can easily say that I was more eager to learn English than Electronics. Hence when I moved to the US less than a year after graduating from INELEC, I started studying Biology in Northern California, which led me to transfer to a four- year college in southern California at UCSD (University of California, San Diego). After graduating with a Bachelor in Science, I started working at a biotech company in San Diego.
At the moment I am pursuing a degree from NYU in language translation. I would like to shift my career from laboratory research to language translation within the medical/scientific field and I intend to pursue a Master's degree in Translation right after. I enjoy spending time with family and friends. San Diego offers steady spring-like weather throughout the year, which allows for outdoor activities to be enjoyed with family and friends.
I heard about AAF a couple of years ago and I have since been very interested in the initiatives and purpose of the foundation to bridge Algeria and the United States through academic projects. I am looking forward to working and learning within the foundation.